The Founder
About Samar Abou ElKhier

A pioneer in the content industry in the MENA region, Samar Abou Elkheir created ContentME to meet the needs of a hungry market. Committed to elevating content creation in the Middle East to a higher level and raising the bar for Arabic digital content, she has established herself as an insightful and dedicated specialist in her field, with her finger on the pulse of content and social media trends. As a seasoned business development professional, she applies 16 years of industry experience to provide SMEs operating in Egypt and the Gulf with tailored consultations in content applications and editorial branding with market awareness and cutting-edge innovation. Content is created in Arabic, English, French and occasionally German, supporting Samar Abou Elkheir's belief that people should be offered information in a language they feel at home with.

Passionate about unleashing the creative and linguistic talents of women working from home, she also feels that there is an untapped pool of potential freelance talent in most households. She appreciates the abilities of the mature age group who have an important combination of skills, experience and available time, and feels this sector of the community has much to offer.

Coupled with her accurate, comprehensive grasp of statistical data and business analytical skills, her services have contributed greatly to a wide range of world class industries, enterprises and organizations.


- The World Bank
- United Nations
- Bibliotheca Alexandrina (Conducted a diversified array of research projects for international organizations.)
- Conducted extensive research and organized an event on the brain drain of the Arab world.


Areas of expertise:

Samar Abou Elkheir has exceptional qualifications and skills in research methodology, statistics, and business analysis, knowledge accessibility, knowledge and heritage transfers, in addition to organizing a series of scholarships between immigrant scholars and researchers from universities around MENA.

She is also qualified in UGC and social media content, and has proven expertise in creative promotional material, online/ offline content and digital marketing. Her experience in the position of Business Development Manager adds to her already impressive skillset and is an asset when consulting with clients.


Education: Majored in Statistics, with academic and research methodologies for policy making.
- Alexandria University
- AUC
- University of Washington

Samar Abou Elkheir is currently in the process of becoming certified for membership of a Board of Directors.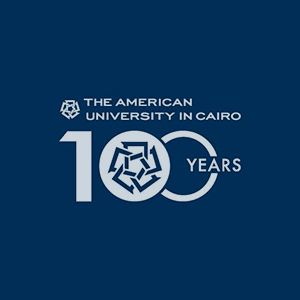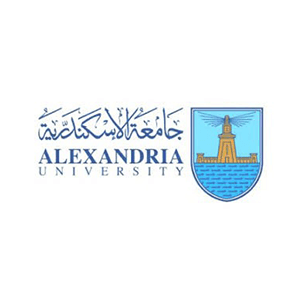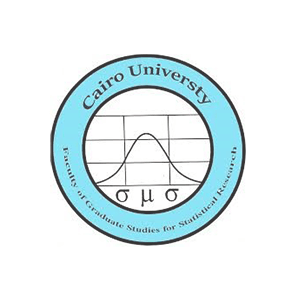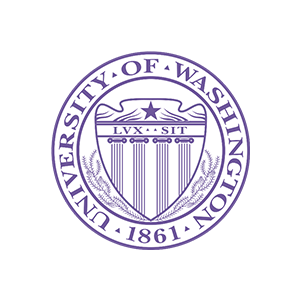 Anna Micklin
Senior program Manager UF Foster School - Content Strategy - Equity and Inclusion
Samar and I study together in University of Washington's Content Strategy Certificate program. I appreciate her insights and questions that fuel the class discussion and help everyone gain a deeper understanding of content strategy. Samar is collaborative and brings a lot of knowledge and case studies from the work her company does.
Sherine Ataya
Marketing Manager at Knauf Ltd. and Partners
I worked with Samar during the past four years. Honestly, she treats the brand as her own baby giving all her dedication and time to get new ideas and innovations. From the day Samar started working with us, we could feel a huge development in the brand; her hard work and high attention into details make us feel she is part of the team.
Rob Neville
Communication Strategist / Content Storytelling / Team Leadership
Samar proved to be our most engaged and thoughtful students in the UW Storytelling and Content Creation course. Samar's insights and contributions to the class discussions, along with her written work always elevated the value of the class for all students. In a class largely full of Americans, Samar lent an expanded perspective to the course which really broadened the experience for everyone. While applauding Samar's spirit and leadership is incredible, I do want to highlight that Samar's insights were incredibly instructive, detailing the work that she does and the deep level of trust that she and her clients share from everything to the content work she executes to the personal investment Samar and her firm dedicates to each relationship. Throughout the quarter, I learned much from her experiences, as did everyone in the class. Not to be discounted, Samar, also, was a class star while needed to wake up at three in the morning to dedicate herself to the course and the class discussions. I can't imagine anything that Samar cannot do and believe she is a great asset to any organization.
Sara Benjamin
Deputy CEO at ADMC
Samar is an honest down to earth professional, worked with her on different projects and she always delivered high quality with a lot of extra miles for the project sake. A very fair and straightforward entrepreneur. Samar value added in person and through her company has always left an obvious and unforgettable finger print. She is professional and highly talented in translating ideas and unspoken words into a well communicated and clear visual material, which can be a real challenge for others, but for her she does so in a very smooth, pleasured and professional way.
Ahmed Elhamy
Angular Developer at FlairsTech
Samar is one of the greatest professionals to work with i've ever met in my professional life. Proactive, ambitious, motivated, dedicated, forward thinking and broad minded perfectionist. Her skills in leadership makes her to see solutions instead of problems. She had vision to see the benefits and the passion to turn that into a competitive advantage for her team and everyone she works with. I would recommend her with any project that requires the very best in management execution. I would like to think everything i learned about project management i learned from Samar. She possesses a winning combination of solid tech skills and business sense. I would have no hesitation in working with Samar once again in the future.
Eman ElBakry
Marketer - MBA - Writer
Efficient with an eye to detail is what comes to my mind when I think of Samar. I had the opportunity to work with Samar at E-motion where she guided me through several projects and paved the way to putting in place a social media arm for the company. Samar's ability to grasp information and juggle different projects at the same time was incredible. She also had an ability to put the team at ease despite the high pressure environment. Samar would be an asset to any firm and a great mentor and manager.