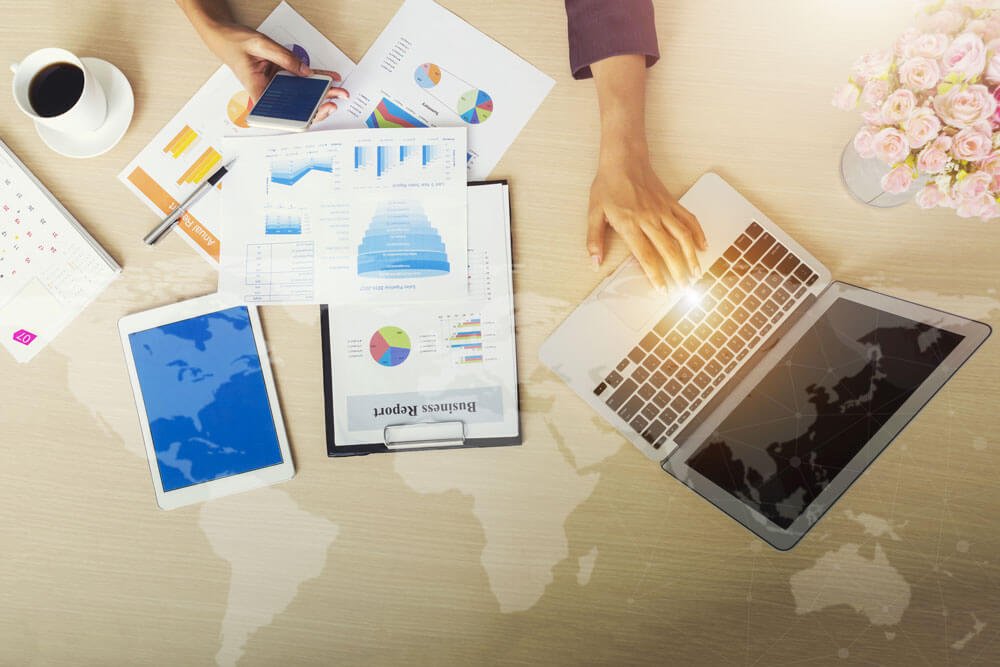 Is Your Digital Marketing Campaign Reaching Its Audience?
So, you have gathered all the creative smarts from your team and bundled them into a sure-fire campaign that you are convinced will be a market game-changer. But wait. No matter how well you think your campaign has been executed, you can only assess the effectiveness by using proven tools to track the results. Did people really notice it? Did they want to learn more?
First, you need to identify the purpose of your campaign. What are your goals? Maybe you need more interaction with your social media posts, or you could want people to spend time digging deep into your website. Or could you possibly just want to know if people are opening your emails?
Gone are the days when results were simply based on identifiable leads or sales. Today's market is not that simple; buyer patterns are more complex and need more sophisticated tools to evaluate them. Today, digital marketing has sparked a myriad of metrics for analyzing your digital marketing success. First, set up a specific marketing goal within a limited timeframe. Then, create metrics that will enable you to track the success of this goal. This article will guide you with the best digital marketing metrics.
Most digital marketing campaigns combine a variety of methods to reach their customers, like websites, social media posts, or emails. Are you directing your efforts correctly and tracking your results efficiently?
1. Overall Website Traffic
Your website is the most highlighted gateway of your digital marketing campaign, as it serves as the face of your brand. Measuring the traffic funneling to your website is crucial and gives your insight on which campaigns have worked better. Declining traffic is considered a warning for your campaign. Troubleshooting your website, in this case, is essential to detect the flaws in your websites and correct them.
2. Traffic by Source
While the first metric informs you about the number of your website visitors, traffic by source details the origin. By reading the indicators on Google Analytics, you can recognize the percentage of visitors coming from the key traffic sources.
The users who reach your website through clicking a keyword on the Google engine.
Those who arrive at your website through typing its link on the Google bar.
Those who are brought to your website from a link on another site.
Those who came to your website through a post on social media pages.
3. New Visitors vs. Returning Visitors
This marketing metric lets you know to what extent your content is relevant for your audience over time. It's important to have visits from both new and returning visitors. A new visitors' metric helps drive more traffic to your website. But, the returning visitors' metric measures how many users have come again to your website to view the same content.
4. Average Session Duration
The time visitors spend on your website consuming its content differs according to your industry. A study by Brafton found that the highest average session duration consumers spend is when watching hospital and health care content. Yet, they tend to spend the least time scanning information technology and services websites. Knowing the specific time customers spend on your site helps you understand if your website is navigable. Is the content you provide worthwhile and of an appropriate length?
5. Page Views
This metric outlines the overall number of pages viewed by visitors. The more users visit the same page several times, the more page views scale up. Measuring the views of your websites, in a specific time, explains whether all of your website pages capture the attention of your audience or whether only certain pages are responsible for this traffic.
6. Most Visited Pages
You can find this metric in the behavior section in Google analytics. It unveils all information about which pages your visitors scroll through on your website and for how long.
7. Bounce Rate
The metric is very significant as it provides you with the percentage of visitors who left your website after scrolling only a single page.
The bounce rate can be high when:
It has no value for the visitors
It takes a long time before the page load is completed
Some error occurs while loading
The content might not be engaging enough for visitors to continue further


You can decrease the bounce rate by following some tips such as reducing download time, inserting some interactive photos or videos, and adding inbound links, or attractive CTA.
8. Conversion Rate
This metric could be perplexing as conversion might indicate many things, depending on your campaign's target. It could be the number of actual sales, the number of downloads, subscribers, etc. Conversion rate is a part of the digital marketing strategy. Yet, never depend on it alone when evaluating your campaign's success.
Metrics for your Social Media Page


Other digital marketing metrics are related to social media pages. We can divide them into three areas, respectively.
9. Impressions
Some people confuse impressions with reaches, yet each of them is different. Impressions reflect the overall views your content receives. It means even if the same person has watched the same content multiple times, each time is counted as a single impression.
10. Social Reach
Reach tells you how many people noticed your content. So, it doesn't define the quantity of your content seen by the same person. That can explain why the impressions number is always higher than reach. To increase the reach of your content to a broader audience, you can:
Continuously, pump out content on your social page
Make an integrated brand for your social media profiles
Be more responsive to your audience


11. Social Engagement
Engagement is the benchmark for your digital marketing success. This metric tallies up all interactions on any of your social media posts, including clicks, likes, shares, comments, or retweets.
It's hard to grab engagement on your social media page, because only content-consumers can choose whether they interact or not. However, you can increase engagement by following the current trends and creating valuable animated content.
Now, having reached this point, you are probably ready to measure your campaign's success. Analyze the data on your websites and social media pages regularly, and don't forget to identify set your goal first. Marketing goals are what dictates which metric you will track.