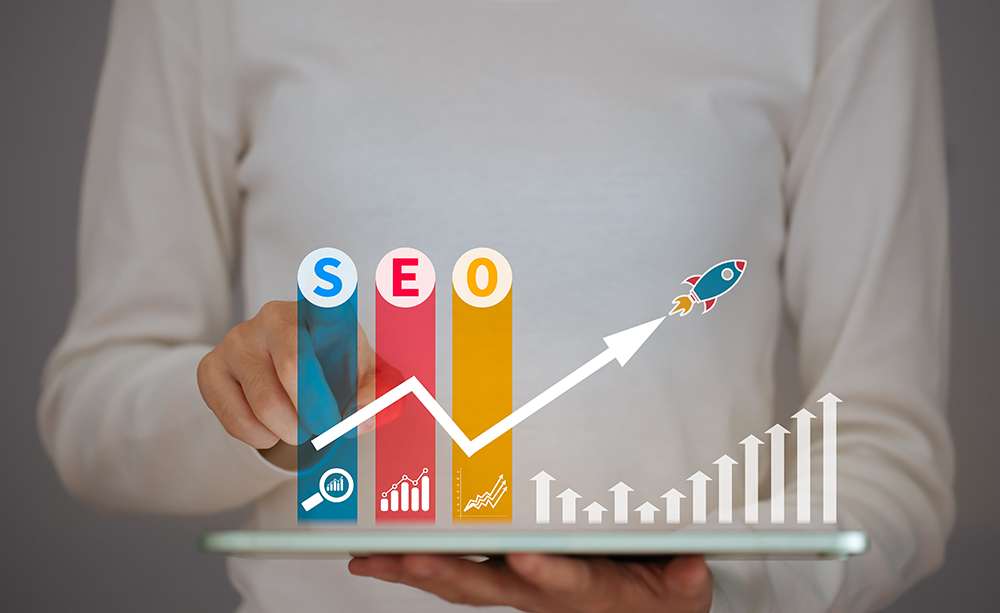 Master your Content Marketing SEO strategy with this expert's tips│Learn how to combine them effectively
ContentME team shares their ultimate guide to improving your Content Marketing SEO Strategy effectively.
Although it became a cliche phrase, "Content is king" remains valid 25 years after Bill Gates published his "Content is King" essay. He discussed how he believed that content would be the primary source of revenue over the internet. Two decades later, content marketing has proved to be a key source of monetization for almost every brand online; it has become a fundamental requirement for the success of any Digital marketing strategy.
A dimension of compelling digital content creation that we are proud to apply in all ContentME digital content services. However, the success of a content strategy is directly impacted by SEO practices. If you are new to SEO, check our blog on SEO guidelines and How SEO works.
In this blog, we will discuss the basic concepts of business content, how content optimization works, and how to ensure your website content is optimized to get you good traffic.
---
What is Content Strategy?
Let's start with the basic concepts; what is content strategy? What, when, and where. It simply translates business goals and marketing objectives into a comprehensive content strategy—the required implications in content that will serve in achieving the general business goals. The content plan stems from the content strategy, which is the actionable part of the strategy.
The content marketing plan covers everything from ideation, content design, and developing the content to boosting and promoting the content. The process aligns with the business brand guidelines to ensure speaking to the target audience properly.
A strong thought of content is a great lead magnet for any business. Content strategy contributes to the company's short-term goals with qualitative content that provides value to the target audience through meaningful content. At ContentME, our teams focus on studying each client's audience to create content that will add value to them rather than only focusing on incorporating keywords for ranking.
Content strategy also is a crucial factor in the success of SEO strategy and vice versa; they have a strong interrelationship.

What is SEO Strategy?

An SEO strategy is a list of practices designed to improve the website's rankings and increase traffic from organic searches and specifically created to suit the business's digital assets and digital presence. Not all SEO practices resonate with all businesses. Since each business presents itself differently online.
The SEO strategy is divided into two pillars :
As we discussed, technical SEO is mainly about backlinks, website speed, and page authority, among other technical factors.
At the same time, content marketing is also vital in boosting SEO efforts through content optimization by optimizing specific keywords to rank for them and organically attract the right audience.

How SEO and Content Marketing Work Together?

In simple terms, content can be identified as the vessel of SEO; it turns SEO practices into reality. While SEO guidelines help optimize the website's content to ensure it ranks in search engine results pages (SERP) and help build your brand's domain authority. On the other hand, it concentrates on creating quality, engaging content for the target audiences. Content can be anything from valuable information about the business impact and usefulness, or simply a description of products and services.
Merging the two marketing strategies will help the audience find the content they want and help businesses establish trust and build authority in their industry.

What are the Elements of SEO Content Strategy?

To create a strong SEO content strategy, you must first understand how SEO works and learn about local SEO techniques, like SEO in Egypt. You also need to understand the nature of your audience to know what they are looking for and to be able to create valuable content that will engage them.
There are a few elements that contribute directly to SEO Content Strategy.
Keywords: A fundamental component of SEO and Content strategies is researching relevant keywords and using them strategically in the website content (blog, product description, new …..) so they rank higher in SERP. Many tools can facilitate keyword research, like Google Keyword planner, currently incorporated in Google Ads, Wordstream, and SEMRush keyword planner.
Creating content: To rank for a particular word, developing separate pages whenever possible to focus on a topic and leveraging these keywords is advisable. The content marketing plan must be aligned with the audience's interest, adds value to them, and be able to attract the target client's attention and solve a particular issue.
Consistency: Since most businesses now rely on blogging to leverage keywords and longtail phrases, consistency in publishing new content is a key to staying ahead of the competition and maintaining authority on search engine index. There is where content strategy is beneficial to plan content in bulk and then develop it according to a structured timeline.



How to Ensure a Website is Optimized?

Now that we covered the significance of website content optimization, content marketing plan, the basics of SEO, and content strategies, it is time to explore how to apply it.
There are two ways to ensure your website business is optimized, driving organic traffic and generating revenue for your business.
The first is to hire an in-house team or freelancers to conduct the SEO and strategy according to your business's overall goals and start creating content for the website. However, this process needs to be started early in the development phase of the website.
The second option is to skip the hassle and work with a vastly experienced content agency like ContentME, which has worked with various clients in different industries and sectors.
At ContentME, we have helped our clients achieve their marketing goals by creating valuable optimized content for their websites and e-commerce platforms that matched their brand personality and appealed to their target audience.
Our team has built SEO-optimized content for complete websites after thoroughly and carefully considering the brand's identity and benchmarking against competition locally and globally. We have helped various clients reach their audience through organic traffic with minimal costs against paid media budgets. Our services include website content development, blogging, product descriptions, search engine marketing and social media marketing.
At ContentME, we have helped many businesses leverage their experience by creating content pieces and content marketing plans on these items, and we could see the impact on their traffic and their relationships with their audiences.