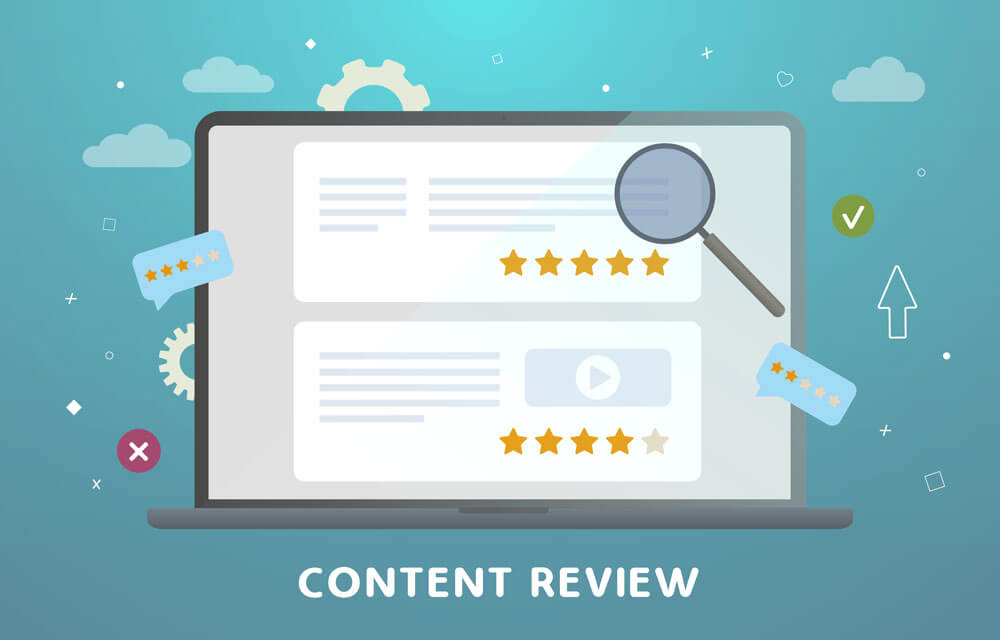 Website Content Maintenance: Three Reasons Why It's Crucial to your business
Why posting new relevant content is significant for your business website?
Your website is your official digital communication hub with your brand audience. With the fast-paced technology world today. Your website has to be a timely reflection of your business. Keeping your website up-to-date with your information is an indication of how fast and active your business. The content you serve on your website simply represents your business. Whether it's fresh and vivid, or outdated and obsolete.
Fresh content is like fresh bread. No one wants to eat a 3-day bread for breakfast when there are fresh cakes served on his table. Some website owners don't consider the importance of publishing updated content on their websites. They are checking and updating their website pages for only a short time. Then, they cease to make any updates which make them lag.
In a world dominated by technology and an abundance of information online, the audience is turning to the web immediately when inclined to search for information, product, service or brand. Whatever they are searching for, recently updated content is more appealing than an outdated one. Google satisfies this appetite by pushing the pages with fresh content to the forefront of the web search results, making it accessible for all readers. If you still wonder why, you should deluge your website with new posts, here are the reasons.
Three significant advantages for posting content regularly!
1. Posting fresh content will highly boost your website traffic naturally.
If you are one of those business owners who launched their website with only three blogs and moved on, probably, your website won't get high traffic. Consumers and business people have a constant appetite for fresh information that can lead or entertain them. They always yearn to be informed of what' new and relevant to their industry.
If you don't feed your website with updated data, your audience will consider your information outdated and irrelevant to the current variables. Remember, your content tells much about your online presence. If you keep updating your site with fresh content, you will be able to maintain your audience. If your content doesn't seem new to your audience, you give them a cause to go for your competitors. Fresh content helps to acquire more returned visitors and decreasing their bounce rate. It's simple if they come again for more information, and they find it they will stay longer to read it.
2. Fresh content can increase your ranking on Google
Google algorithms are designed in a way that favors websites with fresh content, permitting them to take precedence on google pages. Matt Richardson, writing for Formstack, explains how search engines like Google work. The search engines send their spiders to crawl around your website, noticing all the changes. When they see persistent change over time, they will return more. Yet, when they don't notice any change in your website after repeated visits, they will consider your website inactive, and they will come less. Subsequently, that will hinder your site's ranking on the first page.
Based on last Google updates, Google ranks your content based on the freshness of your content as well as its quality. Considering both should be your priority if you aspire to show up on the first page on Google search results (SER)
3. Fresh content on social media will amplify your website's presence
Social media platforms provide a great space for your company to engage with your specific audience. However, your website is the place where this conversation with your consumer gets deeper. So, refreshing your site with new digestible content is worthwhile for sharing it on social media.
When people click on a post of face back leading to your website, they do that because they find your content trustworthy for them to scroll. Social referral to your website is considered a strong indicator of being a credible resource, as people tend to share and re-tweet posts they find valuable for their friends. If your content is fresh and relevant, your posts – with links to your website- will be shared broadly.
Google appreciates social referrals from either your social pages or other pages interacting with your brand and leading to your website. A social media page acts as a conduit for your blog. So, nourishing your blog with fresh content worth sharing on social media is a must for grabbing your audience's attention.
How often should you publish new content on your website?
When it comes to the amount of content you produce on your website, Matt Richardson can explain that. "It's hard to set a unified schedule since the amount of content depends on the nature of each medium you use The number of posts differs vastly between a website and social media platform as Facebook.
For a small business's blog, one post or more per month could be enough unless your industry requires you to interact more with the current news. Many websites publish weekly or semi-weekly without any complaints from the followers. Hiring an SEO consultant can provide you with the exact formula of the number of contents you should generate, based on your specific situation.
For most business, updating social media pages weekly reinforces your online presence and keeps your customers' attention. Depending on your industry's trends and technology advances, generating content daily on Facebook can be okay. Much of that can be overwhelming and can backfire.
Simply, plan a calendar and keep publishing
Before you start publishing, it's important to create your editorial calendar that organizes your content and underlines when it will be published. Just follow those three simple steps
understand the objective of setting that calendar, and what's you are good at
design a plan for your content and how you can distribute it
publish your content with adhering to the calendar you designed


Planning your content and organizing the materials you need to deliver in this content will help you track your work with ease and keep you focused on your objective. Put a plan, schedule your content and keep publishing. Of course, sometimes, unplanned incidents could lead to unplanned content and that's something you can capitalize on too. That's a whole different story that you can know more about from reading our article on how unplanned content could work for you.