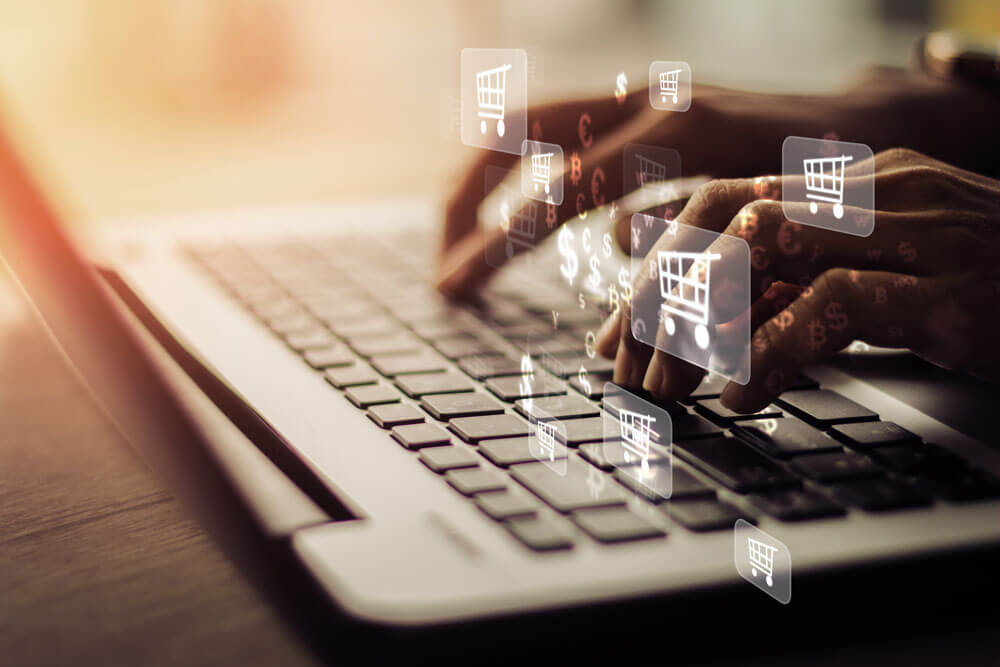 Power Your eCommerce Store with Unique Content
Regardless of your region, industry, or eCommerce business-related goals, one thing never changes in the online world: content is king.
Here are three content marketing statistics from HubSpot to back up that claim:
WordPress users produce about 70 million new posts and 77 million new comments each month.
70% of marketers are actively investing in content marketing.
24% of marketers plan on increasing their investment in content marketing.


As an eCommerce brand, unique content — along with the right marketing strategy — can go a long way in engaging your audience, moving up the search engines for target keywords, and boosting sales.
And that leads us to the million-dollar question: what's the best way to use unique content to build an eCommerce store?
5 types of content for your online store
You're ready to get started. You simply need a jumping-off point. Here's what you've been looking for.
Below are five types of content you can create to give your online store a boost:
1. Product descriptions
A picture may be worth a thousand words, but that doesn't mean you should avoid adding content to your product pages. This holds true both of new and existing stores.
Here's why this is important:
It hooks the consumer
It answers some — or hopefully all — of their questions
It's critical from a search engine optimization (SEO) perspective


You know your products better than anyone else, so get creative with your descriptions. Yes, it takes time to create unique content for every product you sell — especially if you have a large catalog — but it's a project well worth tackling.
2. Blog posts
Some eCommerce brands go all-in on blogging, while others put their resources elsewhere.
While it's not a necessity to reach your goals, it'll move you in the right direction.
With a blog, you have full control over the narrative. You can publish when and what you want, all to boost search engine traffic and engage your audience.
Are you scared of blogging because of the time commitment? Don't be. There are ways around this, such as having different people within your company contribute content. Or you can hire a content development agency to manage the process on your behalf.
Here are some general topic ideas to give you a push in the right direction:
Product spotlights
Interviews with company personnel
Interviews with industry professionals
How-to posts
Infographics
Video posts


You get the point. There's no shortage of ideas to consider. You're in charge, so the only thing holding you back is your creativity.
3. Meta descriptions
Many people overlook meta descriptions because it's not readily visible to the public. However, if you skip over this important detail, your traffic may suffer.
Here's why: Meta descriptions are what people see when they search for products, brands, or anything else on the internet.
While meta descriptions don't impact your search engine rankings, they're critical to generating an above-average click-through rate. And that's what you want. You want people clicking through to your store with the intention of buying.
4. Buying guides
Speaking of buying, there's no harm in providing visitors with guides to making informed decisions.
For example, if you sell shoes online, you could create buying guides such as:
How to Buy Basketball Shoes
Top Rated Running Shoes: Which Ones Should You Consider:
The Ultimate Guide to Buying Men's Dress Shoes


Not only are these useful to consumers, but they can help bring more organic traffic to your online store.
5. Category page content
There's a good chance your online store is broken down by category. Sticking with the 'shoe' example above, you may have categories such as:
Men's shoes
Women's shoes
Dress shoes
Casual shoes
Running shoes
Basketball shoes


Category pages are typically 'image-heavy.' You want to show off your products. You want to make it easy for consumers to find what they're looking for.
However, don't forgo adding unique content to category pages. Even if it doesn't live above the fold, it's still an important addition. It can inform, engage, and once again, increase search engine rankings for target keywords.
And remember, category page content doesn't have to be a novel. 100 to 200 words, with one to two focus keywords, is a good start
Final Thoughts
High-quality, engaging unique content will go a long way in helping your eCommerce store stand out from the crowd.
But don't get too far ahead of yourself. Focus on one or two of the content types above, master them, and track the results. Measuring KPIs such as traffic, engagement rate, and bounce rate can help you formulate a better plan for the future.
As the weeks turn to months, you'll gain a better understanding of the type of content that engages your audience, increases your rankings, and ultimately results in sales.